Charity Events
Since the very first INGEAR party in March 2006, we've danced on dozens of glittering events with you.
Shop, drink, and party for a good cause: that's exactely what our charity events are for. From tasty cocktails to spicy curries, and handicraft from our partner projects. The returns of all our charity events go directly to our project partners. And whoever wants to know more about INGEAR can find information material or have a chat with one of our members, while having a cool glass of beer or a fruity cocktail.
At the moment we have two local groups organizing charity events. One in the university town of Regensburg and the other in the rural district Rottal-Inn, both in Bavaria, South Germany. There are fixed annual events as well as non-recurring ones, from city festivals to christmas markets.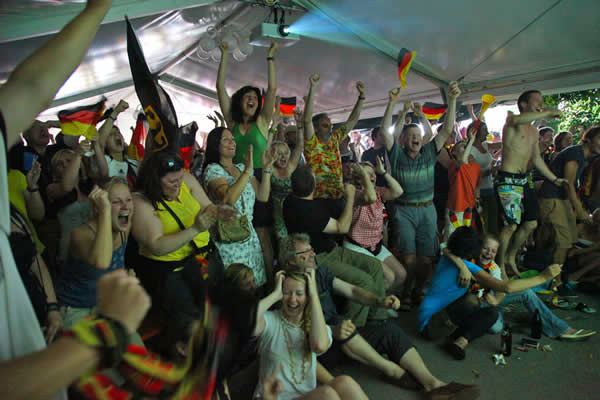 You're a champion at pouring beer, the perfect bartender, or you just feel like cooking an authentic Sri Lankan curry? Here you can find out more about how to join our organizing team for the next INGEAR charity event.
A big thank you goes to all our volunteers, who made so many unforgettable moments possible. Please find out more about upcoming events on facebook.